When you think of the horror genre, the LGBTQ+ community is probably one of the last things you think of. After all, most of the genre is dominated by cishet people who have movies filled with promiscuous women, American-Dream families, and heroic men. However, horror is much more queer-coded than you may think.
Several novels could be made about the homoerotic subtexts in horror, but for our purposes, know this: horror is ultimately fueled by otherness. We're scared of things that are different. That ghost is from a mysterious dimension? Scary. That man is hiding in the alleyways? Frightful. Does that monster have scales and horns? Terrifying. If someone is acting differently from societal norms or looks different than everyone else, people become uneasy. As a long discriminated group seen as "strange" for the past several decades, it's easy to see why the genre is important to LGBTQ+ culture. Many in the Drag community have even claimed Halloween as "Gay Christmas". Despite this, horror has still mainly been strictly heterosexual… until now. We are currently in a boom of fantastic LGBTQ-led horror films, and you deserve to know about it!
So, without further delay, here are 8 modern LGBTQ+ horror movies that you need on your list!
1. Spiral (2019) | Amazon Prime
Premise: A couple moves to a small town so they can raise their 16-year-old daughter in a better environment. However, nothing is as it seems in their picturesque neighborhood when, Malik sees the neighbors throwing a very strange party.
This horror is definitely a slow burn and utilizes beliefs more than gore. Quite like the hit Get Out (2017), Spiral (2019) focuses on the animosity many heterosexual and religious people have against the LGBTQ+ community by creating a sinister cult. It follows a typical horror movie blueprint, but has a pleasantly progressive angle.
2. The Fear Street Trilogy (2021) | Netflix
Premise: The overall story revolves around teenagers who try to break the curse that has been in their town for hundreds of years.
A much-needed refresher in the genre, these three films: Fear Street Part One: 1994, Fear Street Part Two: 1978, and Fear Street Part Three: 1666 are based on R. L. Stine's young-adult novels of the same name. It was mostly praised for the relationship between Sam and Deena but was also loved for its thrilling performances, great visuals, and giving a ghost story to modern teens. Plus, it's not a coincidence that each of the films' posters uses the colors of the LGBTQ flag.
3. What Keeps You Alive (2018) | Roku/Vudu
Premise: Jackie and Jules are a couple celebrating their first anniversary at a secluded cabin in the woods. Once they arrive, something changes as Jackie begins to reveal an unknown dark side. All building up to a shocking revelation that will put Jules in a terrifying struggle to survive.
As a thriller, What Keeps You Alive (2018) is definitely unnerving and is reminiscent of the "hunter/hunted" dynamic in some horror. The movie manages to be gorgeous despite the bleak coloring, but has a few plot holes once you think a bit deeper. Regardless, it'll keep you on the edge of your seat and is wonderfully inclusive.
4. Lyle (2014) | Peacock/Amazon Prime
Premise: A mother's grief over her toddler's death leads to horror when she begins to suspect her neighbors are part of a satanic cult.
Many have referred to Lyle as the "Lesbian Rosemary's Baby" as it dives into the world of two mothers who begin to fall into paranoia. Despite, only being an hour-long, it gives you want you need to know, in a way that keeps the story moving quickly. It's very good at making you uncomfortable, and honestly will probably make you want to stay inside.
5. Titane (2021) | Hulu
Premise: A woman with murderous intent embarks on a bizarre journey of identity when she's forced to go on the run.
Overtly violent, this body-horror film has gained much praise for its stunning visuals, horrific scenes, and gender inquiries. It won the top prize at last year's Cannes Film Festival and was directed by Julia Ducournau, who was behind 2016's French body horror hit Raw. The film is quite strange and disturbing, so some audiences may want to avoid it. However, it's an amazingly dynamic addition to the horror genre.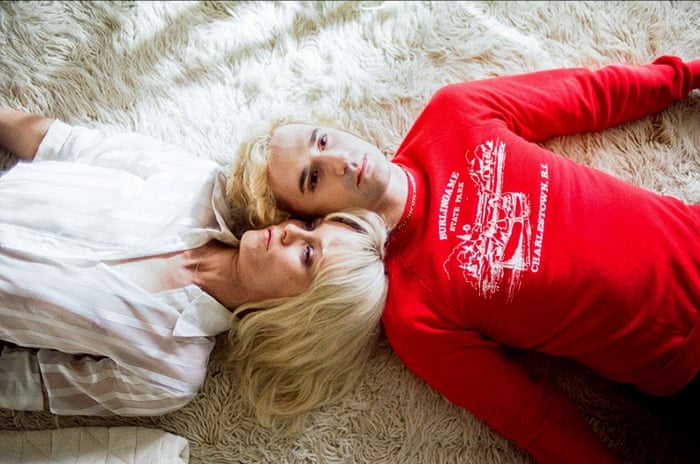 Premise: In the summer of 1979, a gay porn producer sets out to film her most ambitious film yet, but her actors end up being picked off by a mysterious killer.
A love letter to Italian horror films of the 70s and 80s, this movie is intense. Some viewers may be put off by its garish nature and often insincere dialogue, due to the expectation that this may be a playful movie, but it's much more thoughtful than that. It's quite intense but definitely gives a more unique horror experience.
7. Hypochondriac (2022) | In Theaters: July 29th
Premise: A young potter's life descends into chaos as he loses control of his body while being haunted by his childhood trauma.
Shown at the SXSW Festival, this upcoming thriller throws you directly into the terrifying nature of a reality-bending mental condition. It's very much an internal horror that attempts to shine a light on mental illnesses and the prejudice people face today. This isn't a satisfactory movie, so don't go into it thinking that, rather lend yourself to the fascinating and baffling story.
8. Good Manners (2017) | Amazon Prime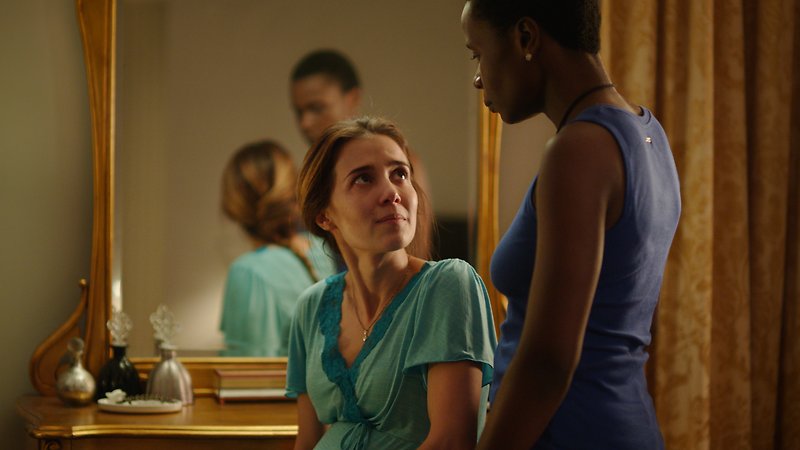 Premise: Clara, a nurse from the outskirts of São Paulo, is hired by Ana as the nanny for her unborn child. The two women develop a strong bond, but soon Clara discovers a terrifying secret about the baby.
Children and babysitters are easy targets for the horror genre. Something about innocent and caring people turning sour gets our hearts racing. It's difficult to discuss the film without ruining it, as it's quite mysterious, but it's brilliantly surprising and unpredictable.