2021 was a great year for cinema, especially considering that it followed the year when the Coronavirus pandemic was at its peak and essentially disrupted many important activities necessary for filmmaking. With the awards season in full swing, many amazing films are coming under the spotlight, but here are fifteen films I personally don't see getting as much recognition as others but are definitely deserving of it. The list is numbered for convenience and not a ranking. You'll see each film is independently rated under its short review. Keep scrolling to find names that should become part of your watchlist!
Dýrið (Lamb) dir. Valdimar Jóhannsson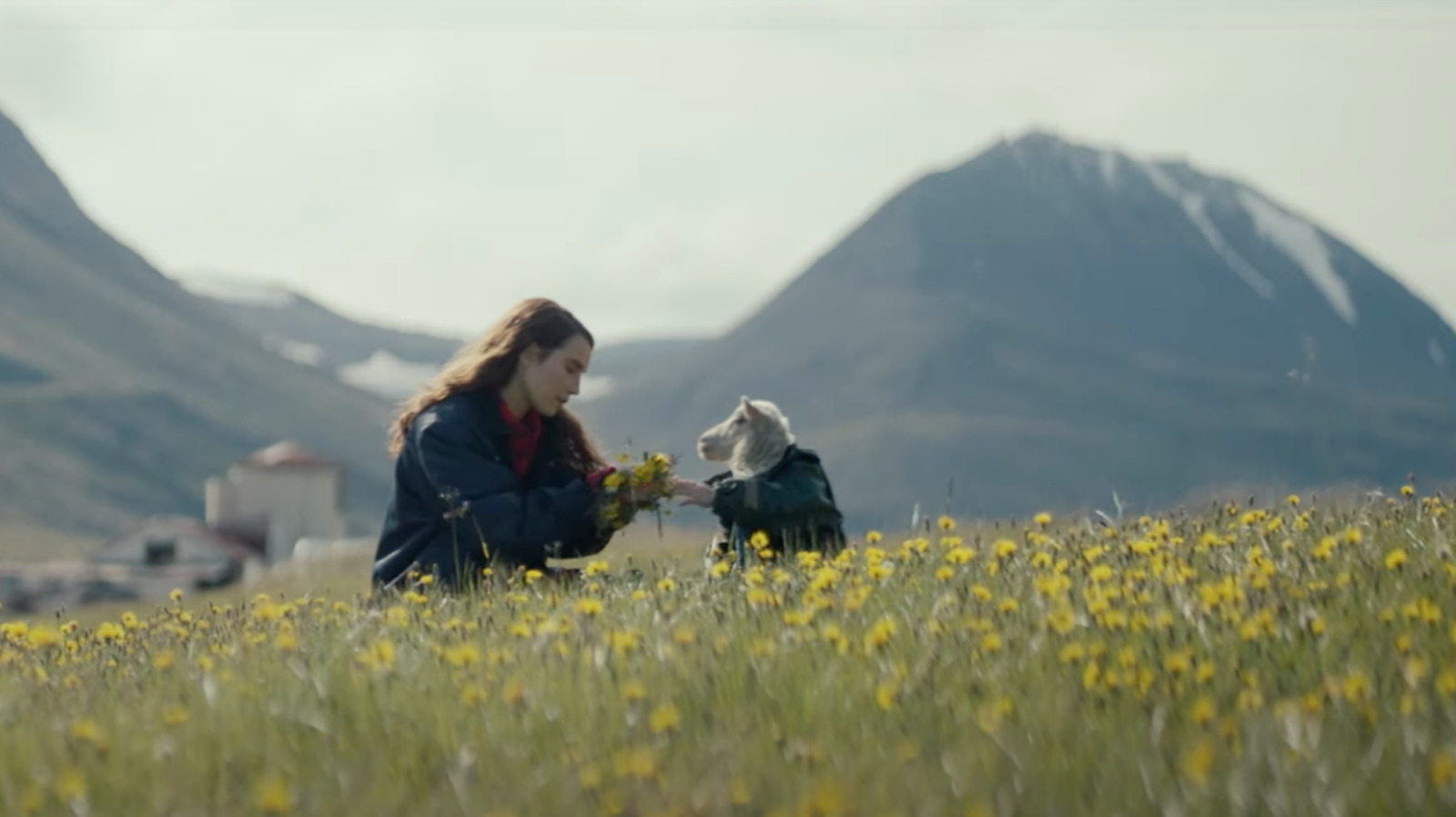 Coming from Iceland, Lamb is definitely a must-watch and not just for the horror enthusiast. It's understated in its execution, meandering its way through plot points as if afflicted with the same foggy sluggishness that its setting is. It's about a couple on a seemingly-deserted island, at least without any life as far as the eye can see except the sheep they breed. A cathartic journey for them in dealing with past trauma, the story is also a euphemism for a currently relevant issue. Remarkably restrained despite the potential to turn into a scarring watch, the film seems to gain from its restraint since the lack of antics, which suggests a self-awareness about itself, drives the message home, and with the slow camera motion, the visuals seem to write a poem themselves, culminating in a memorable climax that leaves just about enough hints to catch the euphemism.
قهرمان (A Hero) dir. Asghar Farhadi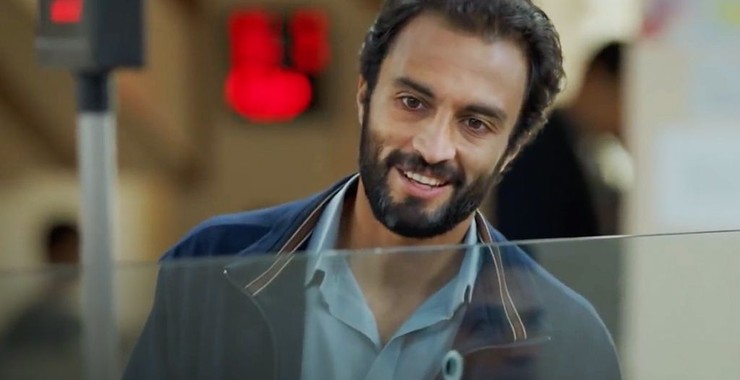 With Amazon Prime streaming this gem of a film, you may have already seen this, but in case you missed it, Farhadi's latest feature is arguably his best. A close look at how crisis can haunt a man and just how grey the construct of morality is, A Hero follows a man on his break from prison and the effects of his actions as he tries to ensure he doesn't have to return. The screenplay is a painstaking journey through crises in the best way possible. And Amir Jadidi's composed performance as the central man is simply amazing. This is a must-watch for anyone who loves drama; especially slice-of-life drama that doesn't feel tacky. The cinematography complements the lack of narrative embellishment and the camera essentially provides a very simplistic observational perspective.
The Electrical Life of Louis Wain dir. Will Sharpe
While Marvel fans were waiting to see him as Dr. Strange and the awards ceremonies can't get enough of him in Netflix's Power of the Dog, Benedict Cumberbatch also played artist Louis Wain in a biopic of the titular character last year. A A little over a century ago, cats, the current generation's most compelling online comfort content, weren't socially acceptable as pets. It was Louis Wain, who, through his drawings, presented to the world the idea that cats were quite quirky and just as ridiculous as people themselves. A movie that is too focused on the artist's mind to pander to the audience's need to understand everything, The Electrical Life of Louis Wain is a visual extravaganza at points, essentially a must-watch for artists and art enthusiasts, and a rather dark portrait of the pitfalls of the human existence.
Memoria dir. Apichatpong Weerasethakul
Despite being an audiovisual medium, cinema is more often than not heavily reliant on the visual aspect as opposed to the auditory one. Memoria seems to paint visual poetry through its complex sound design. Self-aware and restrained to the point that the film's message might feel inaccessible to some viewers, this film is more about the journey than the destination. Deliberate and poignant, it takes time setting up the premise and the backstories and seems to loiter around on its way to the final scene. Tilda Swinton's powerhouse performance that slowly builds up to a moment of catharsis for her character is a pleasure to watch. This film shouldn't be missed by any enthusiast of cinema who doesn't mind meandering, apparently almost aimless narration, but enjoys the journey in the world design and conversations.
Together Together dir. Nikole Beckwith
Released early last year, this cute pregnancy drama is essentially a romantic comedy. Ed Helms as the male lead is a delightfully uplifting presence as the father to a surrogate baby, whose mother is Patti Harrison's character. Their conversations are hilarious but also very honest. The world in Together Together essentially feels lived in, and the people are rather authentic. The film's premise is one that deserves recognition because it's a common situation but I don't think the world is aware enough of the complexities that may arise. The chemistry between the main characters makes watching their relationship blossom a true pleasure, a must-watch if I may say so, and this could become a comfort film for you, if you're a romantic like me.
偶然と想像 (Wheel of Fortune and Fantasy) dir. Ryusuke Hamaguchi
For the fortunate, fantasy is a privilege, an unnecessary indulgence to further embellish the already ornamental existence they have. For those courted by misfortune, fantasy is the source of life, a fiercely inspiring intervention in the otherwise mundane or even parasitical existence which would otherwise become impossible to bear. And it's this momentous acceptability added to the otherwise unbearable, which creates the cycle of moving between narrative lines of reality and fantasy. This cycle derives its existence from necessity and if the universe on a whim overturns the misfortune it again becomes simply a privilege, no longer essential to continue living. And maybe that is what we can call the Wheel of Fortune and Fantasy. The dialogue in the film flows like a river guided by the ridges of the mountain of existentialism that haunts every human being. The composition of lines is so simple, yet the words so profound and eventually you're left with an unforgettable experience that's a must-watch for those who love the slice-of-life genre. Amply spaced out with frames of silence, there's no rush to reach a conclusion, and the organic flow of both narrative and visuals just draws you in to the point you could find yourself wishing each short was feature-length.
Murina dir. Antoneta Alamat Kusijanović
Winner of the Caméra d'Or 2021, Murina is a Croatian coming-of-age film, featuring beautiful imagery of the Adriatic Sea. The protagonist is very easy to care for, but she isn't one-dimensional in her crisis, and she could be seen as a role model. She's an unapologetic force to reckon with, like the sea she lives near. For beach-lovers and those who enjoy family drama, this is a must-watch. It's the story of how she attaches herself to a friend of her father's when he shows up to spend a vacation where she lives with her parents. The film explores the complicacies of broken parent-child relations, the way the mind of a rebellious young adult works, and how the mind latches onto anything it can in the face of trauma. The bond between her and the sea is incredible and the poeticism of her journey comes across through the breathtaking cinematography.
De uskyldige (The Innocents) dir. Eskil Vogt
Apart from co-writing the Oscar-nominated The Worst Person in the World in 2021, Eskil Vogt also directed a film about a bunch of kids who discover their supernatural abilities when they start playing together in their locality. The less you know about the film before going into it, the better because the film slowly grows into something rather unexpected. The Innocents is an atmospheric film, more focused on the mood of the world it's set in, than the details of the narrative. Its intoxicating vibe makes for a rather engrossing watch. If you're into supernatural cinema, you can give it a try. If you liked Thelma, another supernatural film the director co-wrote, this is a must-watch.
Le Bal des Folles (The Mad Women's Ball) dir. Mélanie Laurent
Most know her for her brilliant acting debut in Inglorious Basterds as Shosanna, but Mélanie Laurent is an amazing director as well. Her films include the brilliant Respire, but I truly feel she's outdone herself with The Mad Women's Ball, which is Amazon's first French original production. It's a story set in 19th Century France, about a woman portrayed by Lou de Laâge with brilliant control in her body language, who is haunted by the apparitions of dead people. She's sent to a psychiatric ward because her supernatural ability is thought of as an ailment. Her experiences there form the crux of the story. It's a disturbing and raw portrayal of the mistreatment of the women in such hospitals in the 1800s. Laurent has made a must-watch feminist film, making brilliant use of the period setting by telling a meaningful story of coping with grief and of dealing with mental illness and with the past, while simultaneously informing us about the horrifying reality of 19th Century France.
கூழாங்கல் (Koozhangal/Pebbles) dir. P. S. Vinothraj
P. S. Vinothraj's directorial debut is a Tamil feature that shows a young boy following his violent and alcoholic father on a quest to find his mother, who has run away from his abuse. It's a scathing critique of toxic masculinity set against a backdrop as barren as a society in which such men thrive. Instead of starting a dialogue, the film just chooses to meander in the uncomfortable display of masculinity, like unnecessary fistfights and physical abuse of children. Instead of focusing on the lives of people who are victimized by this culture of physical displays of strength, the film spends most of its time showing the arid location through which the antagonistic protagonist walks. Without offering a resolution, Pebbles simply gives us a raw portrait of the difficulty of life, both against nature and against man. It's not easy to see, but if you're looking for a gritty, powerful narrative about the pitfalls of patriarchy, this is a must-watch for you.
Große Freiheit (Great Freedom) dir. Sebastian Meise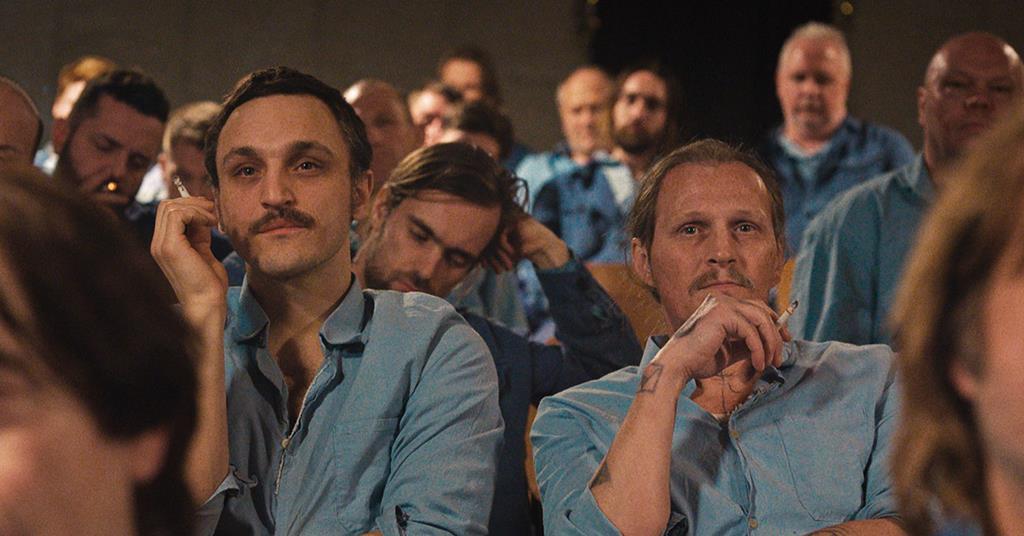 This chronicles the life of a homosexual man in Germany during a time when it was illegal to be gay through a love story that unfolds in prison. Great Freedom is a true champion of its cause, telling a story that needed telling. The plight of homosexual men before their sexuality was decriminalized is truly devastating, and the film portrays it as such. However, it's not just a pit of darkness that just explores the hopelessness. It essentially speaks of the triumph of love and speaks to the power of passionate souls in the context of surviving in a world that essentially hates you for who you are. It's a largely silent film, and I would say it's a must-watch as an important film for the LGBT cause because the silence helps absorb the general vibe of the person, and while the setting is an embodiment of tragedy, the power of love washed over me through the lack of noise.
도망친 여자 (The Woman Who Ran) dir. Hong Sang-soo
The film tells the story of Gamhee (Kim Minhee), a married woman who decides to venture away from home when her husband is away on a business trip. She visits old friends whom she probably hasn't seen since being married, although that isn't confirmed. The magic of Hong Sangsoo's latest feature is that the substance lies in the spaces between the plot points. It's majorly a conversational piece and even the conversations are very commonplace – feeling authentically like people who haven't seen each other for a long time are finally reconnecting. There isn't a lot of depth in the discussions, but it's what's unsaid that speaks volumes. Just like an actual break from five years of constantly being in a marriage which may even be fulfilling and loving, would consist of leisurely strolls because Gamhee's finally left to herself, The Woman Who Ran is composed of leisurely segments seamlessly blending with each other to tell a story.
Hytti nro 6 (Compartment No. 6) dir. Juho Kuosmanen
A young Finnish woman leaves her girlfriend to go see the Petroglyphs in Murmansk because that's relevant to her ancestry. Forced to share the long ride and a tiny sleeping car with a larger-than-life Russian miner, the unexpected encounter revives her faith in the magic of life as it is. Partly Finnish and partly Russian, what stands out about Compartment No. 6 over American counterparts like Lost in Translation and Before Sunrise is the lack of inherent romanticism. The world isn't presented to be a poetic ode to everything wonderful, but as a lived-in, weary and unapologetic setting, stinking of booze and cigarettes. The location contributes to the heartwarming essence of the tale, by making this feel possible and realistic. The people themselves aren't all pretty and presentable either, and the central characters are both messy and not eloquent or articulate. I can't stress how much this is a must-watch for fans of the American films I named.
This is Not a Burial, It's a Resurrection dir. Lemohang Jeremiah Mosese
In a small village surrounded by mountains somewhere in Lesotho, an eighty-year-old widow mourns the death of her son in a mining accident. Meanwhile, a corporation looks to buy the land of her community to build a dam. As she waits for her death, she's suddenly inspired to resist giving up her ancestral land. Playing like a dream with beautiful scenery and a general lack of narrative structure, This is Not a Burial, It's a Resurrection tells a very relevant story about the loss of indigenous cultures at the hands of Westernization. However, it's not a preachy lecture about modern affairs. It's more like a poetic ode to the resolve of the mind and the power of grief as an emotion. The biggest highlight however which makes it a must-watch has to be Mary Twala's unforgettable performance as the widow. It's an absolute treat.
Petite Maman dir. Céline Sciamma
One of the most memorable things about childhood, for anyone fortunate enough to experience that, is the after-school playtime. The simplicity with which you can participate in a community event without having to be outgoing is what's especially appealing. What's most memorable about the playground bonding is the temporary nature. It's precisely the magic of these ephemeral friendships forged over time spent in the playground which Cèline Sciamma has presented in her latest feature Petite Maman. With a vibrant colour palette that instantly induces nostalgia about how the world looked when you were a child, it's a film filled with innocent wonder. The simplicity of the premise and the observational style of presentation make the film incredibly personal and definitely a must-watch. The lack of visual ornamentation, especially in the cinematography accentuates the childhood-reliving aspect of the experience.