For fellow fans of the musical Dear Evan Hansen, the anticipation surrounding the movie trailer has only grown since details of the production slowly began to leak. On May 18th, Universal Pictures released the trailer to their YouTube channel, and the jarring direction it appears to have taken got me thinking about the ways this film could have made an even bigger impact.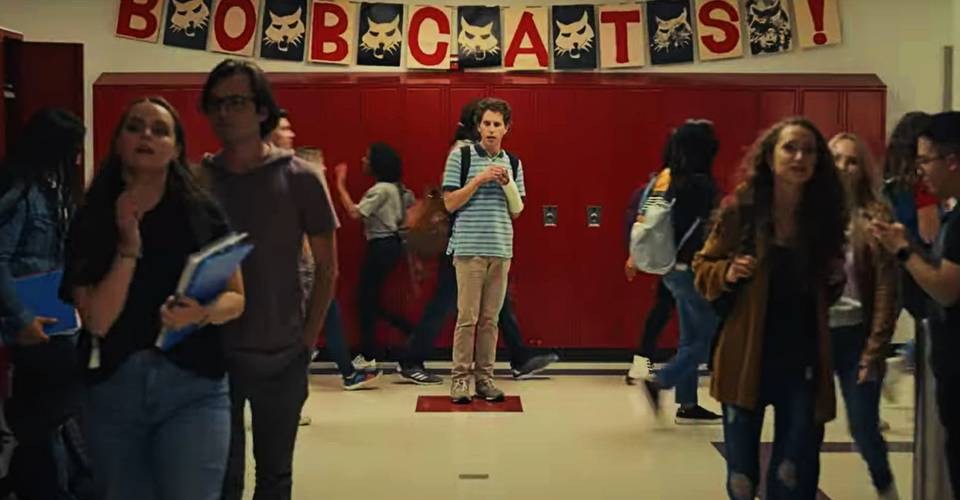 The cinematic storytelling does not feel true to the original spirit of the musical, any and all visual uniqueness has been stripped, leaving only fondly-remembered songs and a star-filled cast to bear the weight of the story. The adaptation comes across as a shallow coming-of-age silhouette, not unlike Stephen Chbosky's previous hit Perks of Being a Wallflower. 
The haunting piano chords of "You Will Be Found" that play during the opening of the trailer signals that fans of the show are in for yet another striking emotional journey; but the unsubtle acting immediately takes one out of the moment. Now, this may be a controversial opinion but I'm going to go on-record with this statement: 
Ben Platt was the wrong man for the job. 
Last year, while the making of this film was still nothing but a rumour, I came across this graphic on a broadway-gossip social media account:
While taking into consideration that there was very little credibility to this information, and the full interview from which the above quote is grabbed says very little about a cancellation due to age- it did get me thinking: Would audiences really rather see this film cancelled as opposed to recast, why not use this opportunity to hire a person of colour for this role? 
It's no secret that young men of colour are often not allowed the same freedom to express and explore vulnerability. There is a social through-line of a taboo on therapy, acknowledging mental health issues, and even crying.
Seeing as Platt absolutely does look too old to play a high school senior, I'd like to take this opportunity to imagine the story that could have been; one enriched through diverse casting:
Dear Evan Hansen follows a young man struggling with anxiety who is tasked by his therapist to write an optimistic letter to himself. When one of his letters is misconstrued as a suicide note found in the pocket of Evan's late school bully, Conor, Evan traps himself in a tangle of lies trying to convince Conor's family that the two were actually friends. Initially seeking to provide comfort to mourning loved ones, he realizes that the perfect, nuclear family he never had has come to accept him as one of their own. The confidence he gains as a result only reinforces his need to keep up the lie, but at a growing cost to his relationships. 
The gentle, emotional nuances of Evan's coming-of-age story would have been so beneficial to have incorporated into the life of a POC character. Showing a Black, Asian or Latino young man that is afforded the space to be vulnerable, flawed and sensitive while driving a compelling and widely-loved narrative would have been a game changer. A shared experience among many racialized men is the commonality of being taught to swallow emotion, as it is perceived as weakness. I would have loved to see this film challenge this staple in the media: only white men are granted the privilege of being shown working through their emotions and trauma. If this decision was not made in the interest of tokenizing the struggles of a POC character, but instead, showing what that character would look like in Evan's scenario, it would normalize the image of a young man of colour being rallied around, going to therapy, and moving forward into a place of healing. 
Jordan Fischer is the only actor of colour to have played Evan on-stage full-time before COVID-19 closed the theatres, cutting his run short. He lends a new perspective to the words written with Platt in mind- and his adaptation of the role was welcomed and well-received. The reality of a diverse cast was within reach for the film adaptation, but was disregarded in favour of casting the producer's son.